The Bookshop
La libreria dei Musei Capitolini è stata restaurata di recente secondo criteri di modernità e funzionalità, che hanno portato alla creazione di uno spazio sopraelevato per l'esposizione di prodotti specifici o in consultazione.
La libreria è facilmente accessibile dalla splendida piazza del Campidoglio sia ai visitatori del museo che ai semplici passanti.
Essa propone oltre alle guide del museo in varie lingue e formati, un'ampia scelta di volumi  che vanno dalle guide turistiche di Roma ai testi specifici di storia greca e romana.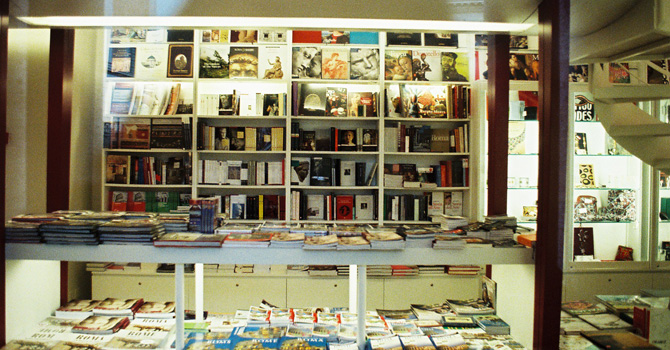 The Capitoline Bookshop is accessible to the general public from Piazza del Campidoglio. It is not only an important reference point for visitors to the Museums but also for tourists who climb the Capitoline Hill and in general for all those who frequent art bookshops. The titles in stock are mainly art publications and have an educational and scientific purpose; they also include multi-media works.
Orario:
Open daily, from 9.30 to 19.30