Restoration of the Centaurs from Hadrian's Villa
Visitors to the Capitoline Museums will be able to follow at first hand restoration work currently being carried out on the Centaurs from Hadrian's Villa at Tivoli, two sculptures of enormous historical and archaeological value.
The two sculptures are both being restored in the exhibition hall itself, the Great Hall of the Capitoline Museum, by the C.C.A. - the Archaeological Conservation Centre in Rome.
The work will take place between the 21st September 2001 and the 28th February 2002.
Alongside the restoration workshop it will be possible to go on guided tours for both schools and the general public.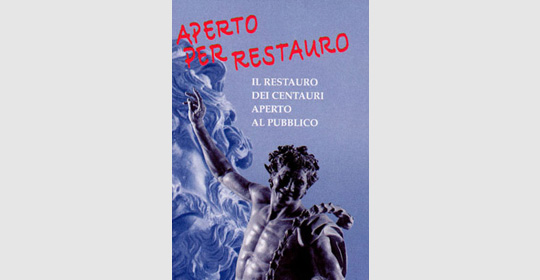 An essay-writing competition has also been created entitled "Over to the Centaurs", in addition to a design and photographic competition entitled "The Centaur: as I see him", aimed at primary, middle and secondary school pupils.