Online exhibitions
The Online Exhibitions section, created during the period when museums were closed, guides the visitor in an educational journey through the video stories of the organisers.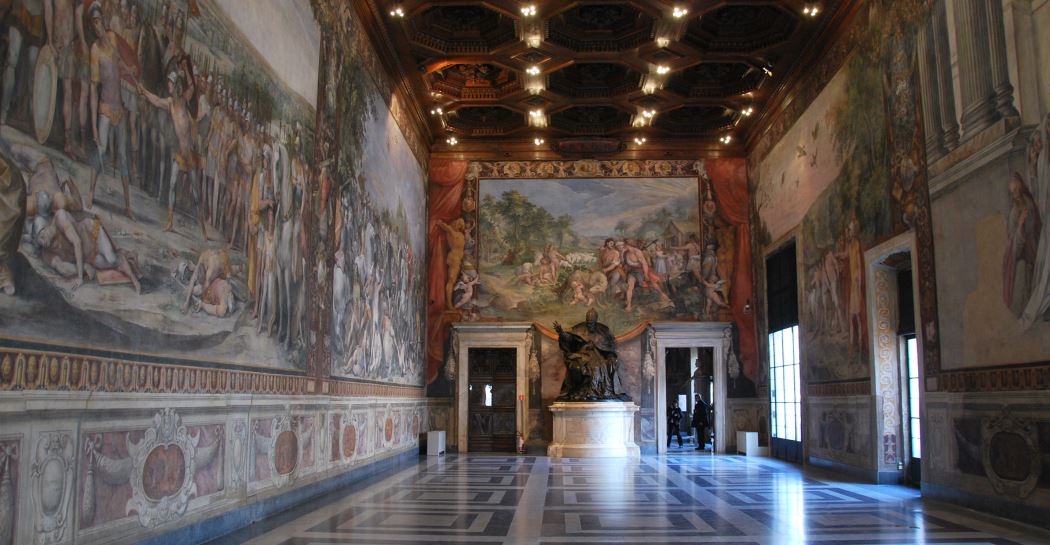 EXHIBITION La Roma della Repubblica. Il racconto dell'Archeologia
The exhibition shows the Roma della Repubblica, from the beginning of the 5th to the middle of the 1st century, through some 1,800 exhibits, most of them on display for the first time. Five centuries that go from the birth of the Republic to the creation of the Empire and that characterised and deeply transformed the Roman society, as the exhibition organisers Claudio Parisi Presicce (Sovrintendente Capitolino ai Beni Culturali) and Isabella Damiani tell us in this video.
EXHIBITION Domiziano Imperatore. Odio e amore.
Episode 1
The curator Maria Paola Del Moro explains why the Musei Capitolini on the Campidoglio were choosen to host the exhibition.
Episode 2
Is it possible to represent the emperor Domiziano through a new vision? In this new video, Maria Paola Del Moro describes the genesis and 'meaning' of the exhibition.
Episode 3
The curator Maria Paola Del Moro describes some of the huge city building works that distinguished its empire
Episode 4
The curator Maria Paola Del Moro introduces some of the most beautiful and interesting imperial portraits on display at the Musei Capitolini until 29 January 2023
EXHIBITION I Marmi Torlonia. Collezionare Capolavori
A short tour of over 90 works selected from the 620 listed marbles in the Collezione Torlonia in mostra at the Musei Capitolini. The most important private collection of ancient sculptures: a collection of historical interest in the history of art, excavations, restoration, taste, museography and archaeological studies.
EXHIBITION Il tempo di Caravaggio
Maria Vittoria Marini Clarelli and Maria Cristina Bandera explaining the exhibition Il tempo di Caravaggio. Capolavori della collezione di Roberto Longhi, The exhibition is dedicated to the collection of Caravaggio paintings belonging to the great art historian and collector Roberto Longhi (Alba 1890 - Firenze 1970), whose fiftieth death anniversary falls in 2020. The exhibition includes Caravaggio's famous Ragazzo morso da un ramarro and over forty paintings by artists who were influenced to varying degrees by his figurative revolution in the 17th century.