Hall of the Tapestries
The frescoed frieze, portraying scenes from the life of Scipio Africanus and embellished with reproductions of ancient statues, was carried out in the mid-XVI century at the same time as the gilded and carved wooden ceiling. In the XVIII century a throne was installed to be used during papal visits and the room was decorated with tapestries from the Roman factory of San Michele and richly carved furniture. 
The cartoons of the tapestries by Domenico Corvi show historical and legendary episodes of ancient Rome, reproducing paintings by important artists, including Rubens and Poussin.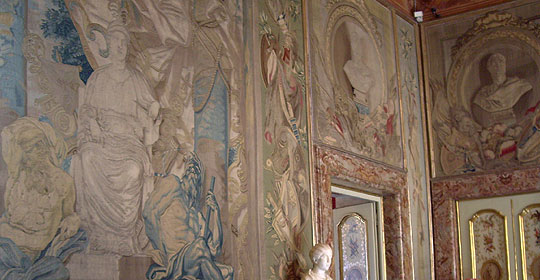 The Hall of the Tapestries is also known as the Throne Room, because in the XVIII century the throne of the pope was positioned here, since he was the sovereign of the city.
The precious tapestries adorning the walls were executed, in the second half of the Eighteenth century, by the Manifattura Romana di San Michele. The series of tapestries depicts important Roman scenes, busts of Roman emperors and trophies of arms.
The painter Domenico Corvi (1721-1803) drew the sketches, now collected at the Capitoline Museum. He oversaw the decoration of the Hall in every detail, from the faux marble wainscoting to the valuable doors and the painted window shutters. Rich gilt wood consoles were also positioned here.
The room retains the style of the XVI century, when Pope Paul III Farnese (1534-1549) fostered the renovation of the Conservatos' Apartment.
The fresco frieze was completed in 1544, depicting scenes of Scipio Africanus' life wich alternate with monochrome reproductions of famous ancient sculptures, including the Laocoön, the Apollo Belvedere and the gilded bronze Hercules. In the same years, it was also made a hexagonal coffered ceiling with rich gilded carvings and ceremonial weapons, whose preciousness was recently restored.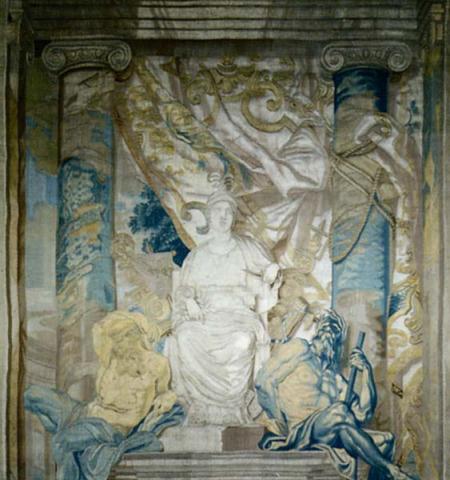 Manifattura di San Michele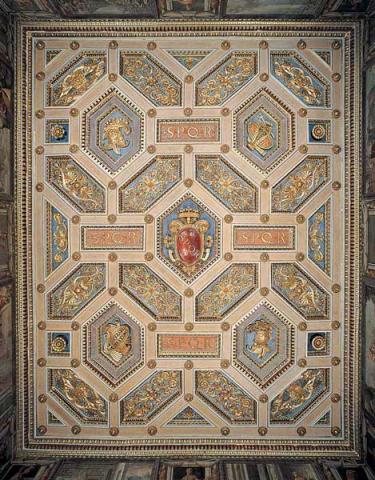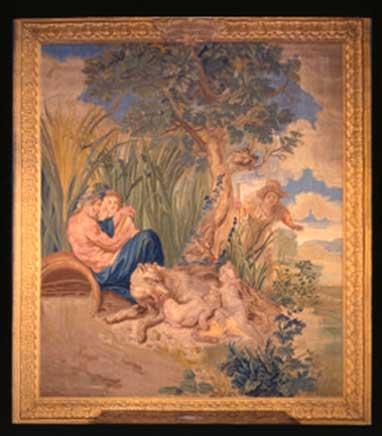 Manifattura di San Michele