The Sybil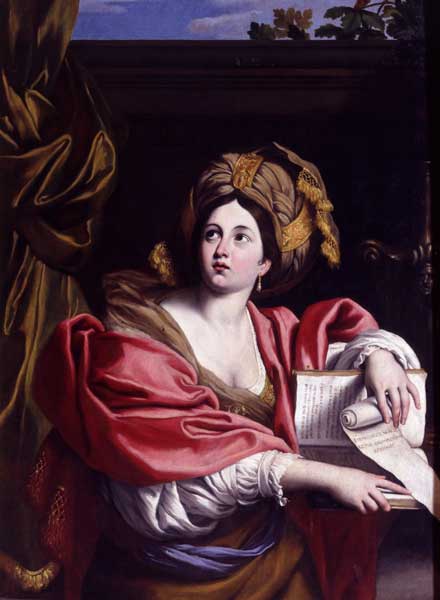 Author:
Domenichino (Domenico Zampieri, Bologna 1581 - Naples 1641)
Secondo la tradizione le Sibille (pagane) avevano preannunciato la nascita di Cristo, così come i profeti biblici: al monoteismo ebraico e cristiano rimanda la scritta in greco del cartiglio ("C'è un solo Dio infinito e non generato"). La loro raffigurazione nella pittura del Seicento era l'occasione per dipingere raffinate figure femminili, come questa realizzata da Domenichino a Roma nel 1622, combinando insieme posa classica e morbida sensualità.
E' diventata nel tempo una delle immagini simboliche della sontuosa pittura del Barocco romano.
Registrata nel Seicento e nella prima metà del Settecento nella collezione romana della famiglia Pio, la tela venne ceduta al pontefice Benedetto XIV nel 1750, insieme a numerosi capolavori della celebre raccolta, e venne destinata dal papa alla Pinacoteca Capitolina, istituita da poco sul Campidoglio romano.
The hall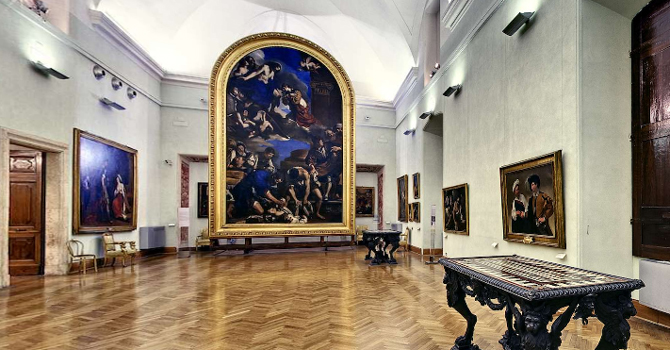 At the end of the sixteenth century, Rome was the main centre of illustrative culture and the meeting place of artists of different origins. In the early 1590s, Caravaggio arrived in Rome from Lombardy where he remained until 1606 and deeply influenced the meaning of pictorial research.
You may also be interested in