Palazzo dei Conservatori Museum
The Palazzo dei Conservatori, headquarters of the magistrature of the same name for hundreds of years, has, since the end of the 15th century, been home to the Capitoline collection of sculptures.
The palazzo's interior design and the layout of the works of art has been modified over the years.
The sculptures were originally situated in the external portico on the ground floor, on the façade and in the courtyard, but gradually were used also to decorate rooms on the first floor.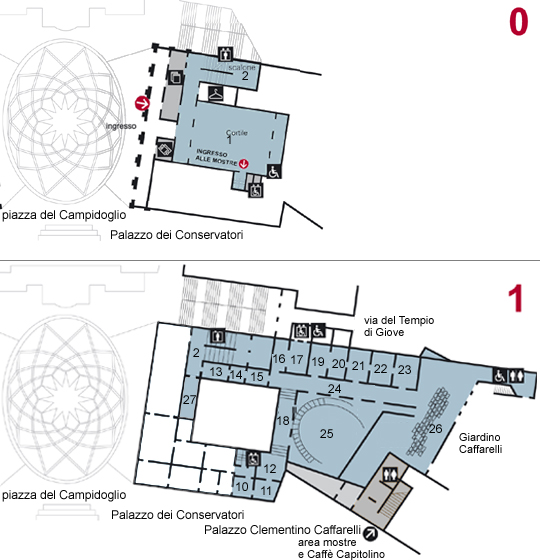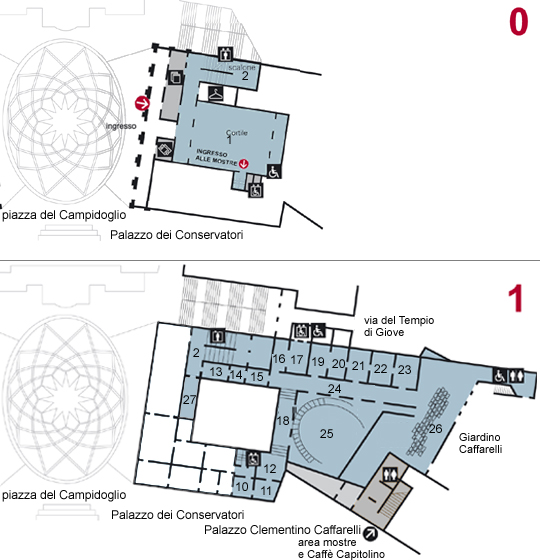 The name Palazzo dei Conservatori Museum was taken up in 1876 with the expansion of the exhibition area.
The refurbishment completed in 2005 has radically modified the appearance of this section of the museum, with the construction of a large glass hall for the great Capitoline bronzes, the refurbishing of the halls of the Roman Horti and the Castellani Collection, and the creation of a large sector dedicated to the Temple of Capitoline Jupiter.