Saint Eustace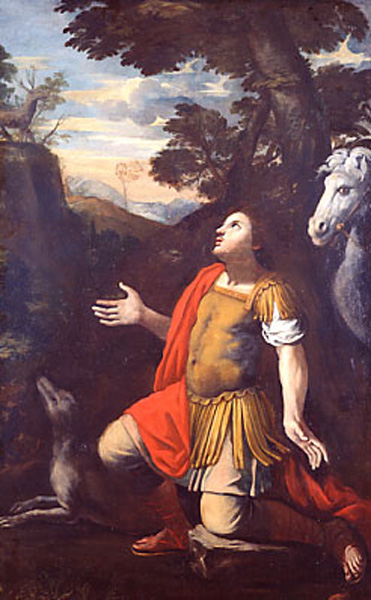 Author:
Pittore italiano, XVII secolo
The hall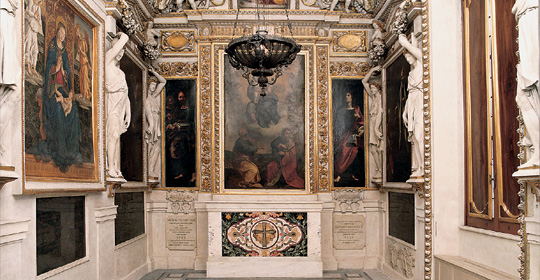 The chapel is dedicated to Saints Peter and Paul, patron saints of Rome, who are portrayed in the ceiling frescoes that were executed at the same time as the stucco decorations by Michele Alberti and Jacopo Rocchetti in the third decade of the XVI century. 
The painting is on slate and shows Our Lady in glory between Saints Peter and Paul, who place the city of Rome under the protection of the Virgin. Paintings portraying the four Evangelists and other saints completed the decoration of the Chapel in the seventeenth century.
You may also be interested in