Victory at Lake Regillus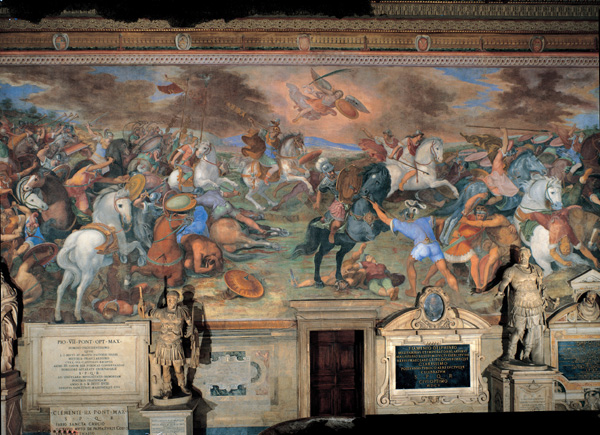 Author:
Tommaso Laureti (1530-1602)
The hall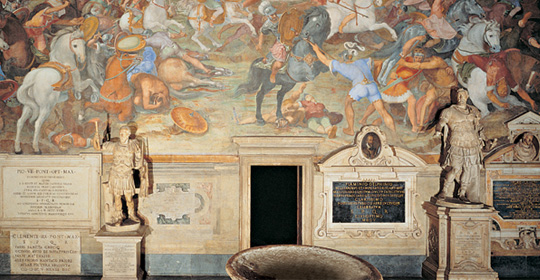 The frescoes on the wall, by Tommaso Laureti, date back to the end of the XVI century. They refer to the early Republican Age and portray exemplary episodes of ancient Roman valour in the form of tapestries. 
The Room also contains stone tablets and portrait statues commemorating famous men and Captains of the Pontifical Militia.
You may also be interested in